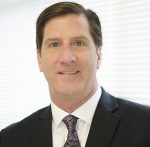 John Bojanowski
President
For more than 20 years, John Bojanowski has held executive positions in healthcare organizations including Medtronic and Honeywell LifeCare Systems. He has a passion for mentoring and developing early-stage companies and has led numerous acquisitions and successful exits for medical technology companies.  John is a consummate C-level leader adept at balancing the strategic and execution elements of growing a business. He brings depth and breadth from multiple healthcare sectors — orthopedic, surgery, telehealth, audiology — and feels equally at home in a startup or corporate-matrix environment. John is a high-energy leader who motivates his team with authenticity, clear communication, and recognition. John has a seasoned educational background from Virginia Tech's school of business.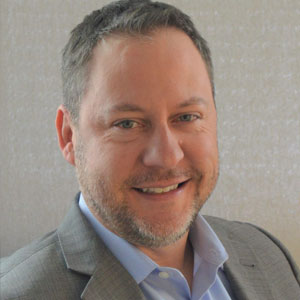 Chris A. Otto
Senior Vice President
Chris A. Otto is a healthcare executive with over 20 years of technology management and new business development experience, with a career focus on remote health monitoring. Chris is a technology entrepreneur and has spent the majority of his career in and around aging-in-place technology companies. He co-founded Halo Monitoring in 2008, where he and the company launched the first automatic fall detection solution in the marketplace. In 2012, MobileHelp acquired Halo Monitoring including the fall detection technology and he joined the MobileHelp team at that time as part of the acquisition. Chris holds twelve U.S. patents, with others pending. He earned both his bachelor's and master's in computer engineering from the University of Alabama in Huntsville.
Jerriene Cordova
Senior Director of Business Development
Jerriene Cordova is a healthcare executive with more than two decades of experience in developing new markets and building strategic alliances with patient-oriented organizations. Her areas of expertise include telehealth programs, remote patient monitoring, case management solutions, and clinical research. Jerriene's extensive prior experience includes companies such as GlaxoSmithKline (GSK), Aflac, and Ideal Life and she is a member of the American College of Healthcare Executives. She holds a B.S. in Biology from the University of New Mexico and is currently pursuing her MBA from LSUS.
Brenda Stuglik
Director of Marketing
Brenda Stuglik is a product marketing executive with more than 25 years of building and leading product marketing teams that define new product categories ranging from start-up organizations to Fortune 50 companies. In addition to Clear Arch Health, she was instrumental in the initial launch of MobileHelp, the first mobile personal emergency response system (mPERS).   Her prior experience includes organizations such as Motorola, Gould Inc., and the University of Florida College of Veterinary Medicine. She holds a B.S. in Business Administration–Marketing from the University of Florida.

Claus Messerschmidt
Director of Operations
Claus Messerschmidt is an operations management executive with over 25 years of experience in healthcare and in the telecommunications industry with Siemens. He joined MobileHelp in 2012  and currently leads operations for the company's healthcare division, Clear Arch Health. Claus holds a B.S. in Computer Science from Hochschule Furtwangen University.

Tiffany Horn
Clinical Services Manager
Tiffany Horn is an experienced health care consulting professional with extensive experience in the development and implementation of innovative health care strategies and projects. She has worked in various areas within the health care industry-leading projects focused on implementing policies and procedures to improve health care delivery. Tiffany utilizes her nursing expertise and leadership skills to collaborate with other clinicians and health care professionals. Her specialties include clinical consultation, patient avocation, nursing and nursing leadership, and change management skills. She holds a BS degree in Nursing from the University of Phoenix and an MS in Organizational Leadership from Grand Canyon University.

Darius A. McDougle
Marketing Manager
Darius  A. McDougle is a top-rated marketing executive who is certified at a master's level in Online Marketing with a BS & MS in Marketing plus Computer Graphic Technology from Purdue University. With a wide variety of skill-sets from a multitude of markets, he has guided marketing & creative departments to surpass corporate lead generation goals (10X & 15X). Holding numerous accolades and certifications at the professor level he has ranked nationally for marketing campaigns. Darius has aligned people, process & profit with marketing solutions to achieve business goals plus delivered a return on investment. Darius is an analytical & results-driven leader in pursuit of self-growth and organizational expansion. With over 15 years of experience including several verticals in the healthcare space, Darius offers the complete package in marketing development.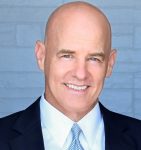 Kurt Stelzer
Business Development Manager
Kurt Stelzer is a sales executive with over 20 years of experience in healthcare partner programs, including health plans, hospitals, home health agencies, and home care organizations. Prior to healthcare, Kurt was successful in the real estate industry. He joined MobileHelp in 2011 and currently directs the partner programs for the company's healthcare division, Clear Arch Health. Kurt holds a B.A. in Communications from the University of Florida.
James Sease
Business Development Manager
Jim Sease is a seasoned account executive with more than 30 years of experience. He has held various roles within the emergency response (PERS), post-acute care, and telemedicine industries. Jim owned and operated his own PERS business and has helped grow and transition numerous other PERS programs over the past decade. Jim holds a B.S. in Marketing and Finance from the University of Richmond.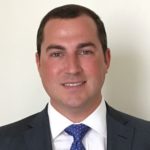 Brady Gaudin
Business Development Manager
Brady Gaudin is a business development manager with over 12 years of biopharmaceutical, medical device, and advanced biomedical molecular diagnostic sales experience. His clinical background and technical expertise focuses on physicians, healthcare professionals, hospital executive management, and regional health systems in the public and private sectors. Prior to his medical sales career, Brady was a forensic DNA Analyst and later became a national account manager for a large publicly traded laboratory specializing in forensic DNA testing. Brady holds a B.S. in Molecular Biology from Louisiana State University (LSU).

Gary Moore
Business Development Manager
Gary Moore possesses over 14 years of experience in the healthcare industry and has extensive experience in overseeing the development and implementation of RPM programs as well as leadership roles in sales, business development, marketing &  strategic alliances. Gary, throughout his career, was involved in the initial growth, development (departmental workflows, sales processes, practice onboarding), implementation, and successful launches of Remote Patient Monitoring programs through a multitude of organizations.