Our clinical team provides best in class consulting services on the use of remote patient monitoring to optimizes resource utilization and drive cost reduction. We work hand in hand with our business partners to increasing patient engagement, interpret and analyze healthcare data and improve outcomes.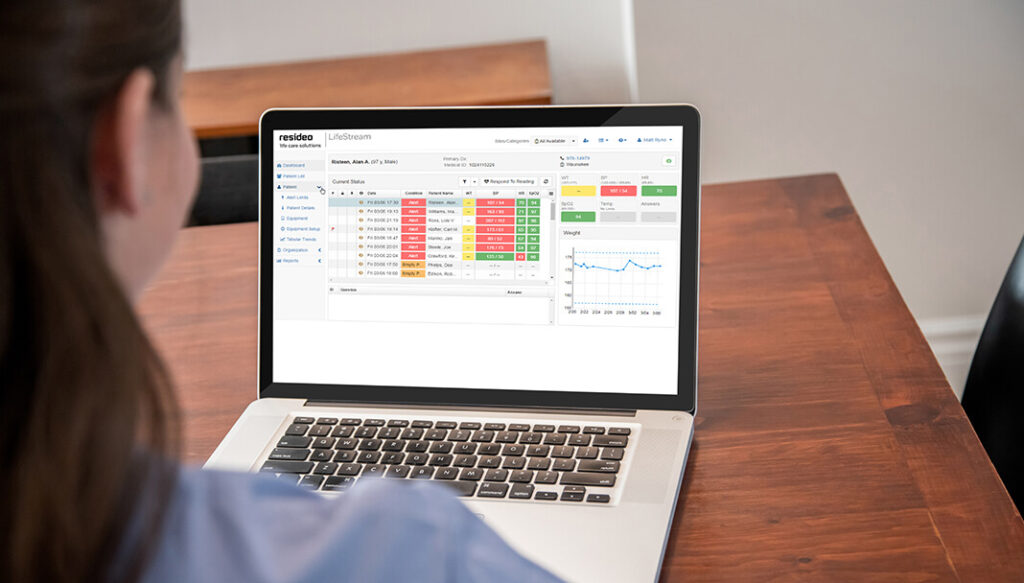 Telehealth Resources
Please contact us for guides and tools for information on program set-up, product manuals & getting started guides, standard operating procedures and additional resources.
Contact Us
Patient Fulfillment
Our products are easy to install and use. Care providers can remotely configure the device for the patient prior to sending into a patient's home, so that the patient can easily take the equipment out of the box and begin using it. Patient fulfillment is a lower cost option designed to provide Telehealth equipment to a patient's home with instructions for set-up and use with an expectation for low or no support.
Patient fulfillment is a good option when:
The Patient takes equipment home upon discharge and has been trained on its use in the hospital or other care environment
Equipment is sent directly to patient home (via UPS/Mail)
Easy setup instructions guide patients through the initial setup after receiving a delivery, and kits arrive ready to go, plug-and-play. When telemonitoring ends, patients may use a pre-printed label to ship back to our facilities at no cost. Have you considered Life Care Solutions for your full-service equipment management, monitoring services? Together with our simplified subscription services – we take the equipment management off your hands, provide you the latest features and help support your program with tools you need to run a successful program.
Patient Installation
Life Care Solutions provides turnkey direct ship implementation, enabling you to focus on patient care, while we manage and deploy equipment on your behalf. Our innovative telehealth deployment kit is designed for a Genesis Touch monitor, eliminating any setup, and allowing patients to start monitoring by following easy instructions and calling your staff when ready to submit a test Vitals measurement. Once the monitoring episode ends, patients may use the same box to ship equipment back to our registered facility.
When additional support is required to help the patient deploy their Telehealth equipment, equipment is delivered to patient home and deployed by representative who is able to troubleshoot:
Communications issues
Equipment placement
Set-up & configuration
Client training
The representative that facilitates in-home installations is typically non-clinical, however they have received a high level of training to efficiently deploy telehealth in a patient's home.
Device Acquisition and Maintenance
When it comes to acquiring and taking care of a monitoring device that fits your budget and infrastructure, we can be very flexible. Acquisition options include purchase, lease or rental. If you don't have in-house service capabilities, we'll help you maintain the equipment. We can even clean, maintain and store it at a dedicated site until it's ready to be deployed. Then we'll help you figure how to best deliver and maintain the system based on the unique requirements of the patients and organizations.
Contact Us
Please submit the form below to be connected with the Life Care Solutions team