Clear Arch Solo
The Solo mobile emergency medical system provides a simple to use help button to users at home and away from home. With GPS location technology and 2-way conversation, our emergency operators will dispatch the appropriate help to the user's location.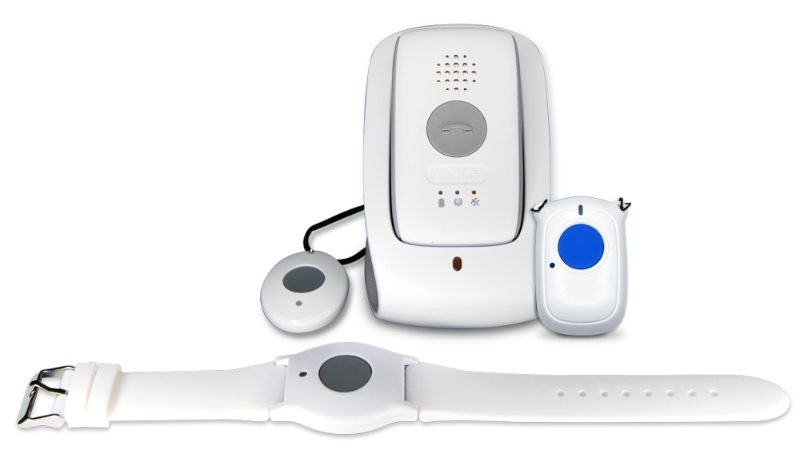 Clear Arch Solo Features Include:
24/7 Emergency Monitoring Service: around the clock emergency service
Two-way communication: at home and on the go
Waterproof mobile device: can be worn in the shower
Help Button: A waterproof neck pendant or wrist button is included.
Fall Button™/Activity tracking: The optional Fall Button automatically detects falls and initiates an emergency call, even when the user cannot press the button.* Fall Button also allows users to track activity levels on a daily, weekly, monthly and even yearly basis.
*Service availability and access/coverage on the cellular network is not available everywhere and at all times. Fall Button™ does not detect 100% of falls. If able, users should always push their help button when they need assistance. Fall Button™ is not intended to replace a caregiver for users dealing with serious health issues. Patented technology.