3 Steps Medicare Advantage Plans Can Take to Bridge the Gap in Healthcare
According to the American Action Forum, 80-90 percent of our health outcomes are determined by social factors leaving only 10-20 percent to actual medical care. Health plans have worked to address these Social Determinants of Health (SDOH) by including benefits that provide value-based, member-centric care. However, is that enough?
So, what are Social Determinants of Health (SDOH)? 
According to the Centers for Disease Control and Prevention (CDC), social determinants of health are defined as: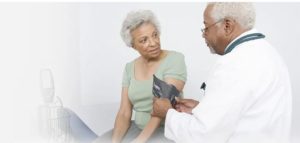 "Conditions in the places where people live, learn, work, and play affect a wide range of health risks and outcomes."
Living conditions, nutrition, transportation, socioeconomic status and health literacy all contribute to our health and wellbeing. Medical care is only a small part of the solution. The formula to achieve desired outcomes includes collaborating with Home and Community Based Service (HCBS) professionals to deploy innovative, scalable solutions, capture real-time data and react in the moment to the personal needs of members.
3 Steps to Bridge the Gap
Step 1. Create a well-rounded, value-based care model and build out your network. Traditionally, health plans have focused their expertise on delivering medical care. In recent years, we have seen CMS not only approve value added services, but they are now recommending the inclusion of services that will improve the high priority SDOH and contribute to overall good health. But the acknowledgement and inclusion of services is not where the responsibility ends. Simply having the services available as part of the plan still presents challenges as health care providers continue to operate in silos. Are these services actually being utilized and to their full capacity? Collaboration and two-way communication between providers and payers is essential for success. How can we connect the providers and payers to create a measurable impact?
Step 2. Utilize connected health, technology-enabled care programs to assess and identify the member needs. Embrace innovative in-home services including, but not limited to:
Remote Patient Monitoring (RPM)
Mobile Personal Emergency Response Systems (mPERS)
Medication Management Devices
Artificial Intelligence (AI)
Wearable Devices
Other Monitoring Solutions
Using connected health devices will help keep members connected to payers and providers delivering services.  These technology-based services, too, have evolved over time and were originally intended to deploy emergency medical services. Today, these solutions have become a cost-effective way to engage and monitor members, as it pertains to their health and wellness, while ensuring the necessary delivery of care.
Social isolation is a social determinant of health that many healthcare organizations are trying to address. According to a recent study:
"Social isolation can have serious health consequences, with notable studies suggesting that loneliness is equally dangerous to patient health as smoking 15 cigarettes."
Whether assisting with chronic disease management, addressing social isolation or identifying other SDOH factors, technology-based programs connect members to needed personal health and social services and ensure care when it otherwise may have been unavailable (i.e. meal and or grocery delivery, transportation services to doctor appointments, home modifications and repairs, personal care and chore services).
Step 3. Capture data on large connected health populations and analyze member needs to further fine tune innovative programs and adjust levels of care. In-home technology-based monitoring programs are the most cost-effective way to obtain data on a large scale. Dissecting and analyzing the data for different member populations, assessing the needs of the member groups and strategizing with service delivery providers will not only improve the overall health of member populations, but will also drive down costs associated with the increase in healthcare spending. Not all member populations will require the same improvements, which requires payers to customize their approach and investment for each population group.
"When we to start to intervene and offer individuals more opportunities than just medical benefits, you'll see a drastic drop in ER usage, inpatient and outpatient usage, and healthier outcomes for individuals just in general," said Ellen Sexton, CEO of UnitedHealthcare Community Health Plan of WI.
Health occurs where we live, and it is essential to bring healthcare to the people. To differentiate themselves and provide comprehensive care and benefits, organizations should consider offering, at minimum, core value-based benefits, such as meals, transportation, fitness programs, PERS, RPM, education, personal care and chore services. Organizations can deploy innovative technology-based programs to assist in their delivery of care and capture member data. By analyzing program and member needs, organizations can deliver more personalized care and create an overall better experience for members. Not only will it help to reduce hospitalizations and readmissions, but increase member engagement and create a culture of proactive and preventive healthcare – helping to bridge the gap in healthcare.