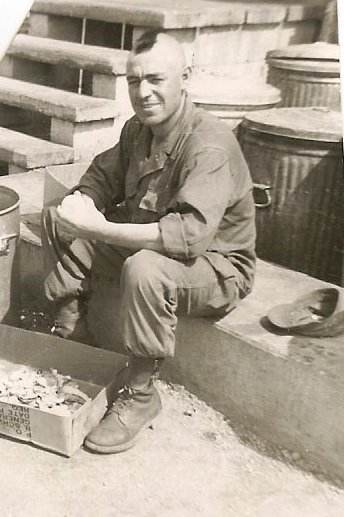 Rob Lowe recently posted an article about his family's experience caring for his mother, a cancer patient. His article underscores the toll – financial, physical, mental and emotional – that caregiving takes on those caring for a loved one. Although many of us would do anything for our loved ones, especially in time of need, it is important to note that the sacrifices made as a caregiver can be costly in many ways. And, when one is in the midst of caregiving and juggling daily life, they often ignore their own needs and miss the subtle and even glaring signs that they are veering toward a personal crisis. To help avoid this and help caregivers prepare for the journey ahead, the article also included helpful information about resources, training, and support.
It can be daunting.
Because so many of us have experienced caregiver stress first hand, sitting in that vulnerable position of making critical decisions, objectively, for another adult while feeling responsible for their health management is unnerving. That's a lot of pressure. And, that led me to look to resources that exist today – resources that were not available or so accessible when I took care of my own father when I was his caregiver and he was suffering from Congestive Heart Failure (CHF) and Progressive Supranuclear Palsy also known as PSP.
I remember the feeling of helplessness when considering his health and well-being, especially when his health status seemed to change throughout the day. It was like a roller coaster of emotions – highs and lows – with no definitive answer in front of me. Was it time to call the doctor? Did I need to make an appointment? Do we need to go to the ER? Should I call an ambulance now? Do I need to try to stabilize him at home? I was just hoping I did the very best for him and made the best decisions for him and his health. Then, there were the other considerations – kids, family, work, school, and more! I remember wishing I had a second opinion available – one that did not require waiting for a physician to return my call.
Fast forward to today and I think about all the incredible technology and connected care solutions we have at our fingertips – how that would have eliminated some of that caregiver stress for me and so many others! Remote patient monitoring (RPM) solutions use connected devices in the home to capture necessary health data – this includes vitals such as blood glucose, blood pressure, weight and oxygen – and allows for not only doctors, but caregivers to monitor one's health and even communicate. Sometimes I couldn't take my father out of the house – imagine the relief I would have felt being able to take his vitals, send them to the doctor or nurse and even communicate with them – all while being at his home, where he was comfortable.
RPM solutions can even include messaging with patients and loved ones, patient education which can be shared and provide voice and video connections with clinicians when needed. In fact, software can identify when patients are trending toward trouble and care teams can be alerted to call a patient or caregiver. The caregiver is no longer burdened with making that decision – the phone rings and a clinician can triage the situation while the patient is at home! Patient portals associated with remote patient monitoring can even connect family members near and far so that everyone is involved, closing the distance gap and the gap of communication by sharing necessary information. This can further reduce the additional burden caregivers have of being not only the caregiver, but the communication hub for a family.
Caregivers of all ages are (for example, children caring for their guardians) caring for patients with multiple conditions – cancer, dementia, chronic illness, mental illness, and age related decline. With today's connected health technology, there is some relief available. Healthcare organizations are making this technology available to patients and some Medicaid and Medicare programs reimburse for it. Private pay options are also available so that families can "get connected" on a health platform that includes messaging and video capabilities for families, even if clinical oversight is no longer needed.
When I was at my wits end managing my dad's health and still trying to be his daughter, I wished for that magical second opinion, someone to tell me it was going to be alright – to help me make decisions in regards to my dad's health and to provide me with the resources and information I needed to give him the best care I possibly could. Today, that technology and second opinion exist, and caregivers and families need to know they are not alone – they have that option.
But it at the end of the day – my hat goes off to the caregivers. It is because of their attentiveness and compassion that we can continue to care for patients at home. Without these caregivers, the burden for in-home or facility care would fall back on the healthcare system. Technology has been a huge enabler to caregivers in their labor of love to care for family in the comfort of their own home and they are true Heroes of healthcare for their contribution.
For more information about caregiving, please click here.