Dr. Joe Kvedar discusses reimbursement opportunities for remote therapeutic monitoring (RTM) and remote patient monitoring (RPM) including keys to reimbursement with Jerriene Cordova, Senior Director at Clear Arch Health. Dr. Kvedar explains the importance of hybrid healthcare models and how data and patient needs are driving the evolution of digital health during the pandemic and beyond.
HOST: Jerriene Cordova is a healthcare executive with more than two decades of experience in developing new markets and building strategic alliances with patient-oriented organizations. Her areas of expertise include telehealth programs, remote patient monitoring, case management solutions, and clinical research. Jerriene's extensive prior experience includes companies such as GlaxoSmithKline (GSK), Aflac, and Ideal Life and she is a member of the American College of Healthcare Executives. She holds a B.S. in Biology from the University of New Mexico and is currently pursuing her MBA from LSUS.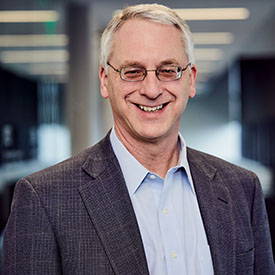 FEATURED GUEST: Dr. Joe Kvedar – at Mass General Brigham, Dr. Joe Kvedar has focused on driving innovation, creating the market, and gaining acceptance for telehealth for nearly three decades. He is now applying his expertise, insights, and influence to advance the adoption of telehealth and virtual care technologies at the national level. Dr. Kvedar is Professor of Dermatology at Harvard Medical School, Chair of the Board of the American Telemedicine Association (ATA), and Editor-in-chief of npj Digital Medicine. He is co-chair the American Medical Association's (AMA) Digital Medicine Payment Advisory Group (DMPAG), which works to ensure widespread coverage of telehealth and remote patient monitoring, and successfully established several new provider codes for telehealth reimbursement through the CPT process. Dr. Kvedar is also a member of the AAMC's (Association of American Medical Colleges) telehealth committee, creating tools that will enable medical schools and residency programs to integrate telehealth into the training of future practitioners. He is the author of two books on digital health: The Internet of Healthy Things and The New Mobile Age: How Technology Will Extend the Healthspan and Optimize the Lifespan.