November is the month when families and friends look forward to gathering together for Thanksgiving, enjoying oneanother's company and indulging in abundant meals.
November is also National Diabetes Month (aka World Diabetes Awareness Month; American Diabetes Month; or, just simply Diabetes Awareness Month). Regardless of the specific words used, November has been designated as the month to draw focus and pay attention to diabetes, a chronic health condition that impacts how our bodies metabolize and regulate blood glucose.
The CDC defines diabetes thusly:
When the pancreas does not produce enough insulin or when the body cannot effectively use the insulin it produces, diabetes may result.  Hyperglycaemia, also called raised blood glucose or raised blood sugar, is a common effect of uncontrolled diabetes and over time leads to serious damage to many of the body's systems, especially the heart, eyes, kidneys, nerves and blood vessels.
No one wants to think about diabetes when Thanksgiving offers such delicious enticements such as sweet potatoes, creamy corn, Grandma's special recipe yellow cake and yummy cranberry sauce with cinnamon and …..
Well, you get the idea.
But, Thanksgiving — and the month of November — can offer the perfect opportunity to delve deeper into understanding how we can try to use healthy eating habits to effectively delay and/or prevent the onset of Type 2 diabetes.
Type 2 diabetes results from the body's ineffective use of insulin. More than 95% of people with diabetes have type 2 diabetes. This type of diabetes is largely the result of excess body weight and physical inactivity.
For those living with diabetes (or who are prediabetic) being mindful of the ingredients that go into each meal is one way to address this issue.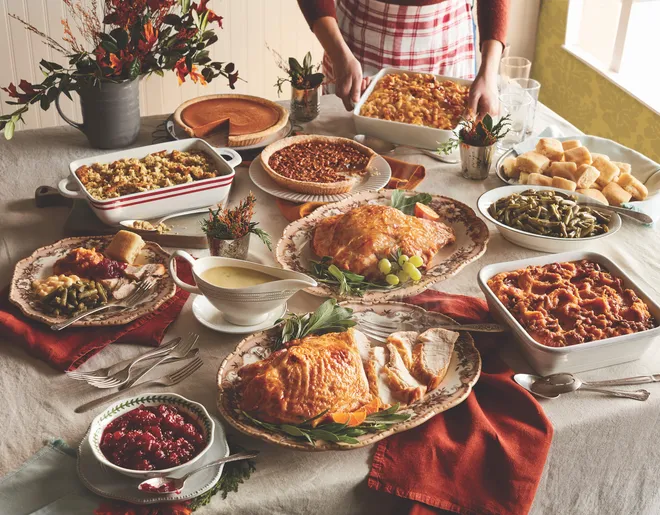 Thanksgiving Meals and Diabetes Awareness
I remember celebrating Thanksgiving with my then-roommate's family in 2019. Most of her family members were diabetic, so as a guest in their home, I wanted to be considerate of their dietary needs – especially during the holidays – a time when it is easy for anyone to ignore healthy habits.
Those that know me, understand that I am not experienced in the kitchen. Therefore, I had been put in charge of making the cranberry sauce. I mean, who can ruin something as easy as that!
Well, I found out that traditional cranberry sauce is loaded with sugar. In fact, one serving of this tasty treat can have more than 22 grams of sugar. That does not even account for the additonal sides and desserts like marshmallow-topped yam casserole, pumpkin pie, pecan pie, etc., which can be packed with extra sugar.
Did you know that the average Thanksgiving dinner is about 3,500 calories and that excludes the carb count!
So, that year, I found a delicious diabetic friendly cranberry sauce recipe online. Try it. This recipe has less sugar and is keto and low carb friendly. Plus, it only requires a few ingredients. Note – The recipe uses a low-carb sweetner (erythritol). There are many alternatives to sugar that you can incorporate (my favorite being Stevia).
Whether you are diabetic or not, I personally believe everyone could benefit from making a few simple changes over time by encouraging healthier habits and providing some dishes that taste great while also being lower in carbohydrates.
Food For Thought: According to the CDC, more than 1 in 3 adults have prediabetes, and 9 out of 10 of them are unaware of it. Making small changes to your diet to reduce risk of diabetes is easy. Today, most people can easily access the internet, making it simple to find ingredient substitutions and new recipes to fit their dietary needs. For those with prediabetes, joining a CDC-recognized lifestyle change program can reduce their risk of developing type 2 diabetes by up to 58%.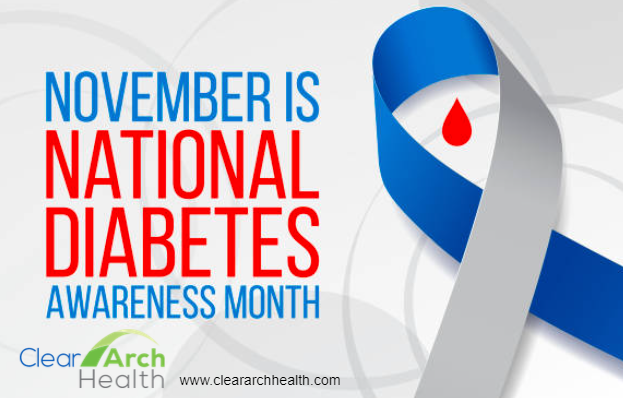 Here at Clear Arch Health, we wish you and your loved ones a wonderful Thanksgiving holiday! If you are going to enjoy your favorite foods, which I wholeheartedly recommend, I encourage you to try a healthy substitute – you may really like it – and remember to go for a 30-minute walk before or after your Turkey Day nap!
Did you know: Remote patient monitoring may be effective in helping to improve how patients self-manage diabetes? Health providers benefit, also, by having a convenient means to communicate with and guide patients through their daily diabetes care regimen.
Learn more from Clear Arch Health.
Contact us here. We'd love to tell you more!