Remote Patient Monitoring (RPM) stands as one of the most promising healthcare technology solutions for reducing hospital readmissions, engaging patient populations and addressing long-term/post-acute chronic care needs.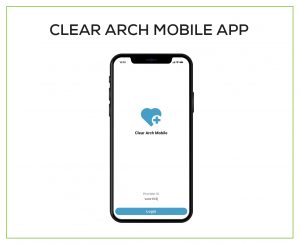 Did You Know?
The Clear Arch Mobile app is a flexible, pocket-sized, and convenient BYOD alternative to remote patient monitoring tablets that patients can use with their own mobile device to self-monitor health status (with a compatible peripheral) for real-time vital signs readings?
Clear Arch Health provides the expertise, dedicated services, reliable platforms, and essential access to actionable health data so that medical groups, healthcare practices and clinicians may better manage high-risk patient populations outside of traditional in-office or in-hospital settings.
Let's explore some additional benefits of remote patient monitoring for healthcare providers.
Some Key Benefits of Using RPM for Your Practice
 Effectively manage patients outside of a clinical setting
Reduced resource and staff utilization
Improved care outcomes and reduced admissions
RPM CPT codes can be billed alongside other CMS non-face-to-face codes
 CMS Reimbursement for RPM and Chronic Conditions Care
Over recent years, the Centers for Medicare and Medicaid Services (CMS) have created and amended codes allowing for remote patient monitoring (RPM) reimbursement. The CMS emphasis is on automatic device-driven remote monitoring of physiological parameters, such as weight, blood pressure, pulse, oxygen levels, glucose, etc.  We have outlined the key CMS reimbursement codes (CPT 99453, 99454, 99457, and 99458) for remote patient monitoring below.
Code
Description
Payment Amount*
CPT 99453
Initial; set-up and patient education on use of equipment. This is for the monitoring of parameter(s) such as respiratory flow rate, blood pressure, pulse oximetry, blood pressure).
up to $26.20, one-time fee
CPT 99454
Device(s) supply with daily recording(s) or programmed alert(s) transmission, with 16 daily transmissions required in each 30 day period.
up to $87.01, each 30 days
CPT 99457
Remote physiologic monitoring treatment management services, 20 minutes or more of clinical staff/physician/other qualified healthcare professional time. This code requires at least one interactive communication with the patient/caregiver during the month.
up to $64.38, monthly
CPT 99458
Remote physiologic monitoring treatment management services, clinical staff/physician/other qualified health care professional time in a calendar month requiring interactive communication with the patient/caregiver during the month
which can be billed up to two times a month; additional 20 minutes
up to $53.46, monthly
CPT 99091
 Collection and interpretation of physiologic data (e.g., ECG, blood pressure, glucose monitoring) digitally stored and/or transmitted by the patient and/or caregiver to the physician or other qualified health care professional, qualified by education, training, licensure/regulation (when applicable) requiring a minimum of 30 minutes of time, each 30 days
up to $77.19, each 30 days
*Payment amount (PFS) varies by locale
The CPT codes apply to both standard Medicare Part B and Medicare Advantage programs.  Providers must have an established relationship with the patient and qualify by providing RPM services for at least 16 days of a 30-day period.  Starting in 2021, clinicians other than physicians may bill, as long as they are under the general supervision of a physician, and the vitals have to be collected digitally rather than using manual reporting.
Reimbursement amounts vary slightly by region, but Clear Arch Health can help you estimate how much reimbursement your practice or organization could expect and how you can set up an RPM program to best take advantage of CPT reimbursement codes.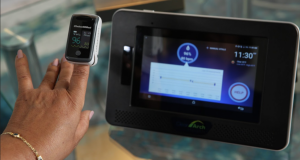 Clear Arch Health provides medical practices with solutions that deliver:
Real-time audio/video communication
Tools to keep clinicians and teams connected to high-risk patients requiring proactive health monitoring
Seamless integration with numerous EHR platforms
Effective sharing of critical health data to improve overall patient care coordination
Professional guidance for navigating insurance rules, CPT billing details, and CMS regulations
Complete logistics management, direct shipping, ongoing support, training and more!
Interested in learning more? We'd love to assist!