2023 American Telemedicine Association Annual Conference & Expo | San Antonio, TX  | March 4-6
Bringing together, all in one place, forward-looking innovators in healthcare, telehealth, and remote care technology, ATA 2023 was a tremendous gathering of likeminded professionals and enthusiasts with one shared vision: To draw focus on improving access to quality healthcare for everyone, regardless of location or other factors related to SDoH, through advancements in hybrid care delivery.
Clear Arch Health welcomed the opportunity to attend, sponsor and be a part of the grand event.
We were especially proud to witness our Senior VP of Growth and Strategic Accounts, Bill Paschall, not only participate in an RPM Special Interest Group Talk and an RPM Deep Dive Discussion, but also be inducted into the 2023 class of the ATA College of Fellows!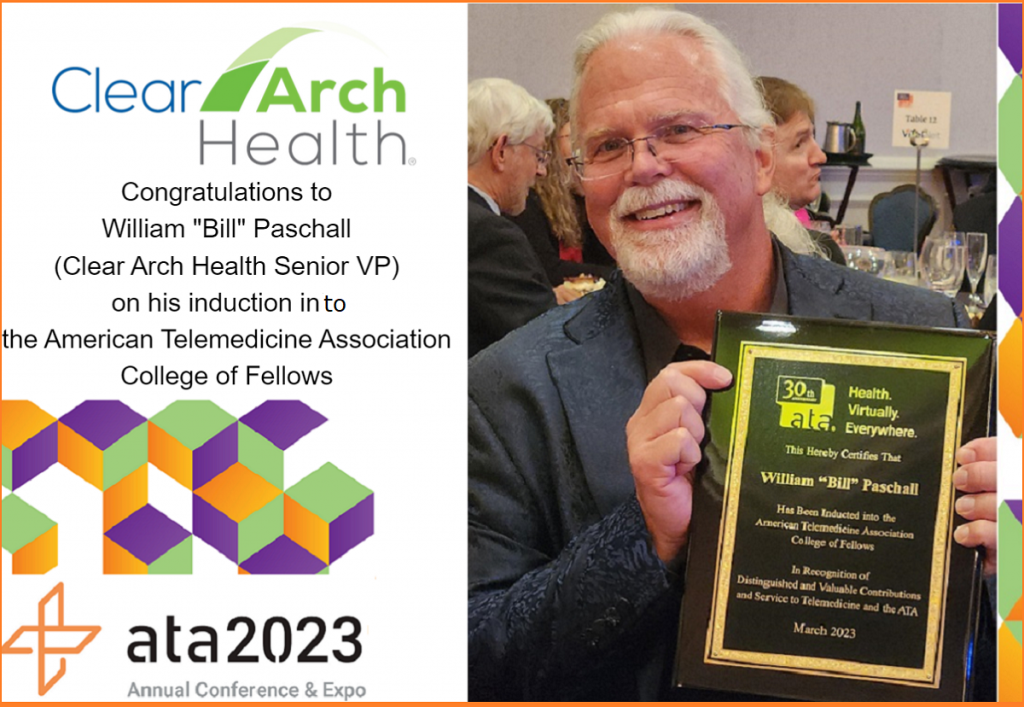 Let's keep the momentum going.
Contact us when you're ready to make a true impact on transforming healthcare for more patient populations with proactive, convenient and effective healthcare management tools and services.
Clear Arch Health is bridging gaps in remote health, every single day. Let us show you how we enable hospitals, health systems, and care providers to implement high-quality, customized remote monitoring for patient populations and organizations of any size.