2023 Becker's Payer Issues Roundtable | Chicago, IL | Nov. 9 - 10 | Booth # 2F |
As part of our mission to bridge gaps in remote care, improve the quality of care and enable payers and healthcare plan providers to deliver expansive, effective member benefits through reliable and personalized virtual healthcare solutions, Clear Arch Health attended and exhibited at the 2023 Becker's Payer Issues Roundtable in Chicago, IL, at the Swissotel Chicago.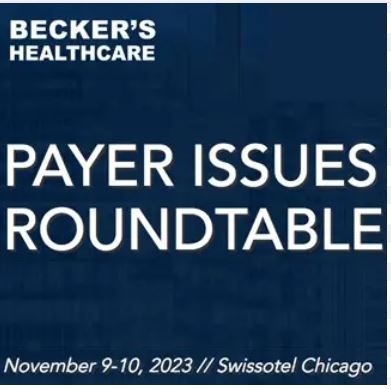 The 2023 Becker's Payer Issues Roundtable offered a forum for health insurance executives and patient care decision-makers to explore, examine, and execute solutions to the challenges facing healthcare plans today.
In addition to having a strong focus on the larger issues facing payers, and health plans such as Medicare Advantage (quality improvement, member acquisition/retention/satisfaction, profitability etc.), this event examined specific ways to build value-based partnerships that can help to redefine healthcare and improve access to care for years to come.
In Booth #2F, Clear Arch Health demonstrated how our customizable virtual care solutions can help:
Improve overall care quality and outcomes for plan members
Expand the ability of healthcare plans to address their members' unmet needs with more benefits
(in response to Social Determinants of Health [SDoH], hospital-at-home initiatives, telehealth/ RPM/PERS coverage opportunities)
Achieve higher CAHPS scores and increase Star Ratings for Medicare Advantage Plans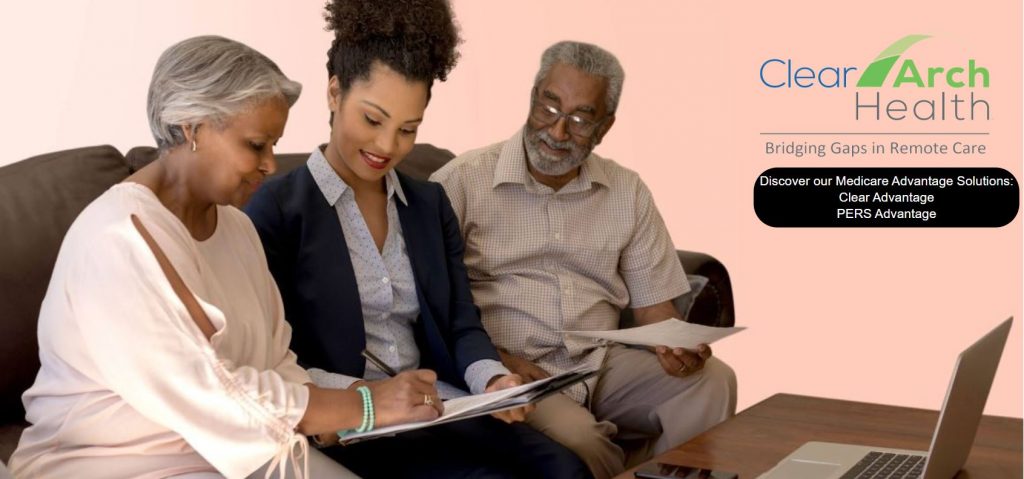 Becker's Payer Issues Roundtable.
Ask about our remote care programs, specially designed for Medicare Advantage plans!