ViVE 2023 | Music City Center,  Nashville, TN  |  March 26 -29 2023
ViVE 2023 took place over the course of 4 days in Nashville, bringing together senior and executive leaders in the telehealth, digital care and the remote patient monitoring space for the purpose of engaging in informative discussions and explorations into the innovative technologies that are poised to drive growth opportunities for healthcare far into the future.
Clear Arch Health was excited to attend and we're appreciative to every one who engaged with us in March 2023 and we look forward to more that's to come!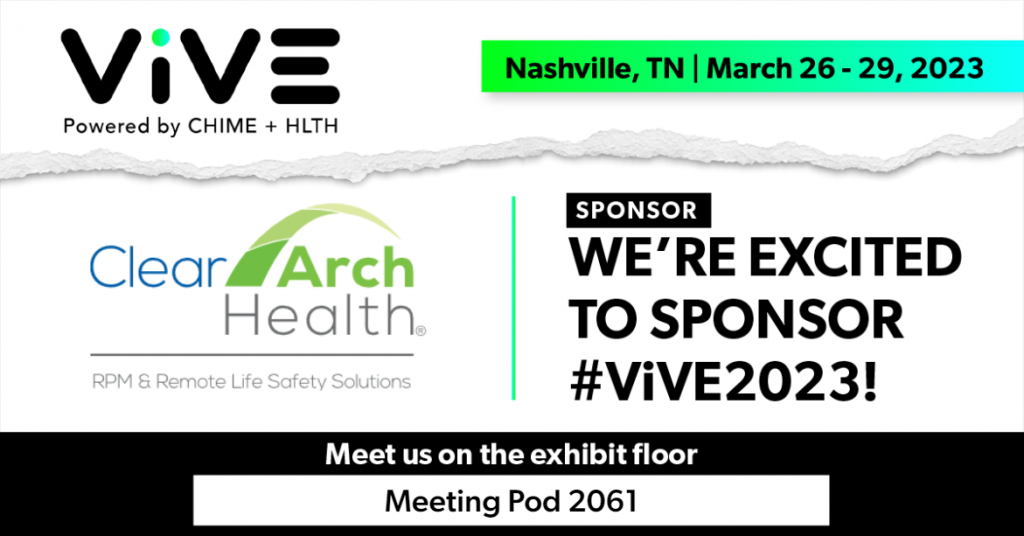 This digital health event was only the start.
Let's continue the conversation, or begin anew!
Reach out to us and discover the Clear Arch Health Difference.
See how we are bridging gaps in remote care to help care organizations do much more for patients — wherever they may be!