We are excited to announce our new brand at PCMH Congress 2019!

A Division of MobileHelp®
Clear Arch Health is a division of MobileHelp, a leading provider of Remote Patient Monitoring (RPM) and mobile Personal Emergency Response System (mPERS) technology.
The new name reflects our commitment to improving healthcare through our full-scale connected health solutions such as remote patient monitoring (RPM), telehealth and emergency response (mPERS).
"The name 'Clear Arch Health' emphasizes our wide-ranging business objective around changing the way care is delivered between healthcare professionals and patients, with the goal of increasing access, lowering costs and improving quality. As a company with its roots in technology, we are committed to delivering the products and services that will help connect all the points of care." – Rob Flippo, CEO of MobileHelp.
Visit booth #303 and join in on the Fun!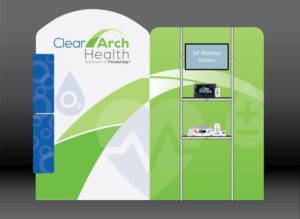 Visit us at booth #303 to learn more about our remote patient monitoring, telehealth and emergency response solutions. And, enjoy some fun giveaways as we kick-off the launch of our new brand Clear Arch Health – a division of MobileHelp! You can read more about it in our press release here.
Medicare Reimbursement: Remote Patient Monitoring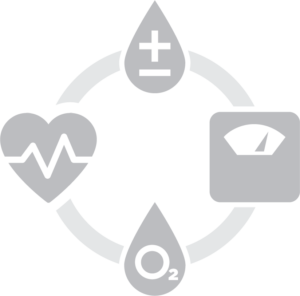 CMS billing codes for 2019 allow for reimbursement to clinicians for remote patient monitoring. Changes in Medicare Advantage plans could provide other reimbursement opportunities in 2020, allowing for the expansion of these services.
"We know that remote patient monitoring allows more comprehensive patient care, which improves outcomes, patient satisfaction, and lowers cost of care. Today, with Medicare Part B, there is a way to directly cover the costs of implementing an RPM program. We look forward to sharing how healthcare professionals can leverage remote patient monitoring solutions now and, in the future, to achieve those goals and be well positioned as more payers follow suit." – Chris A. Otto, Senior Vice President of Clear Arch Health.
We would really enjoy the opportunity to speak with you to learn more about your clinical needs and to answer any questions you have regarding CMS reimbursement, our products and solutions, and/or pilot opportunities.
To speak with a member from our team or to set-up a meeting, fill out our brief website contact form. Someone will follow-up with you shortly. Thank you and we look forward to speaking with you!
By submitting this form, you agree to give your electronically signed prior express written consent and authorization to be contacted by or on behalf of Clear Arch Health/MobileHelp on your wireless and/or other phone numbers you provided above, including by SMS/texts, autodialed, pre-recorded and/or artificial voice calls, for the marketing of Clear Arch Health/MobileHelp goods or services even if you are on the federal, any state's and/or Clear Arch Health/MobileHelp Do-Not-Call registry or list and for all other purposes. You understand that your consent is not required to purchase Clear Arch Health/MobileHelp goods or services.