This webinar, Operationalizing Your Remote Patient Monitoring (RPM) Launch, is presented in a panel-style discussion and hosted by Jerriene Cordova, Director, Telehealth Programs for Clear Arch Health. Jerriene welcomes Clear Arch Health client, Dr. Ashok Subramanian, CEO, CarePortMD, who discusses the launch of the CarePortMD RPM program. Also contributing to the discussion from Clear Arch Health is Tiffany Horn, Clinical Services Manager and Chris A. Otto, Senior Vice President.
The webinar covers step-by-step planning to a successful RPM program launch.
Featuring a real-world example of an RPM program launch will help providers relate to the expectations when planning a new program.
Clear Arch Health offers a simple, consultative approach to make the process of launching a Remote Patient Monitoring program easy.
Our Host: Jerriene Cordova, Director, Telehealth Programs for Clear Arch Health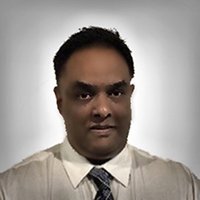 Guest Speaker: Dr. Ashok Subramanian, CEO for CarePortMD
Speaker: Chris A. Otto, Senior Vice President for Clear Arch Health

Speaker: Tiffany Horn, Clinical Services Manager for Clear Arch Health