The Next Level in Connected Care for Medicare Advantage Plans
Watch Clear Arch Health's panel-style discussion webinar and Q&A session.
Learn about the next level in value-added benefits for members of Medicare Advantage Plans.
Our panel discusses novel solutions for Medicare Advantage plans to streamline member identification and engagement utilizing real-time member self-reporting.
This approach provides a distinct benefit to plan members, payers/payors and care management providers through efficient and timely engagement.
Clear Arch Health offers  comprehensive RPM and PERS-specific programs designed to handle patients' emergent needs, as well as improve member access to specific network resources that address both medical concerns and Social Determinants of Health (SDoH).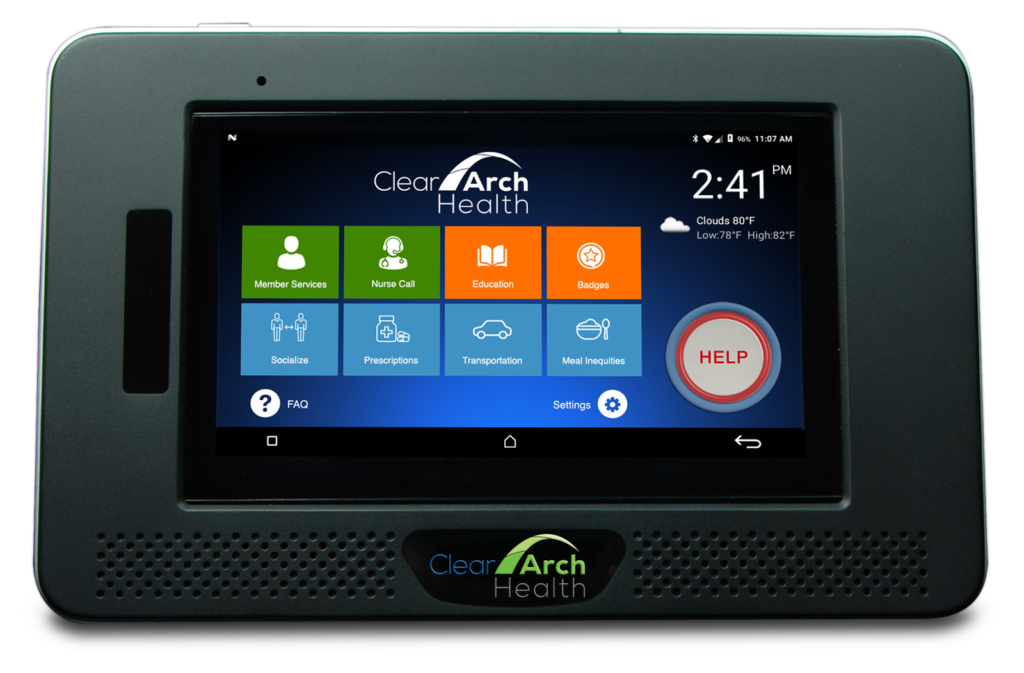 Clear Advantage, from Clear Arch Health, offers a unique, combined RPM tablet-based solution with the added safety net of our Personal Emergency Response Systems (PERS) for identifying and connecting Medicare Advantage plan members to resources that support Social Determinants of Health (SDoH) services at the touch of a button.
Watch the 2022 webinar at: https://youtu.be/eoZmBplnOvY
Learn more about our programs for Medicare Advantage plans here.

Contact us today!
To speak with a member from our team, please fill out the form below.
By submitting this form, you agree to our Privacy Terms and agree to be contacted by Clear Arch Health/MobileHelp on your wireless and/or other phone numbers you provided above, including by SMS/texts, autodialed, pre-recorded and/or artificial voice calls, for the marketing of Clear Arch Health/MobileHelp goods or services even if you are on the federal, any state's and/or Clear Arch Health/MobileHelp Do-Not-Call registry or list and for all other purposes.