Texas Association of Community Health Centers Annual Conference | Austin, TX | Oct. 29 - Nov. 1
"… TACHC's vision is to create a culture of wellbeing and resiliency to ensure thriving and equitable communities
with community health centers at the forefront…"
As part of our mission to transform the delivery of healthcare and expand access to quality care to more patient populations, Clear Arch Health attended the 40th Annual Conference of the Texas Association of Community Health Centers (TACHC) in Austin, Texas.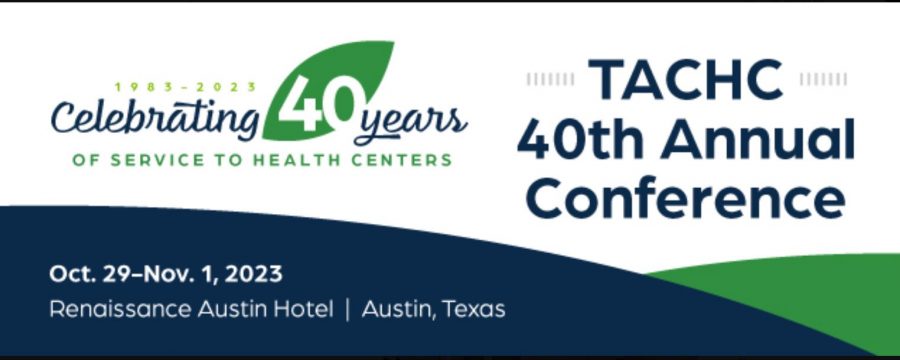 TACHC 2023 took place Oct 29 – Nov 1 and focused on  erecting a fair and equitable system of healthcare through the dedicated, patient-centric, value-based services such as provided by community health centers throughout the U.S. TACHC endeavors to be 'the safety net' for Texans who rely on community health centers for primary care and help end inequity in healthcare wherever possible.
Clear Arch Health was excited to be a part of this event. We understand that federally qualified health centers (FQHCs) enable more access to essential healthcare for patients who live with chronic conditions and/or have obstacles to receiving care. Clear Arch  Health works with FQHCs to provide remote patient monitoring (RPM) programs and personal emergency response systems (PERS) for improved patient care, and we help care organizations to implement virtual care services that enable clinicians and care teams to deliver increased access to care when it is needed.
By providing the tools that can deliver healthcare outside of in-person, traditional clinical settings, Clear Arch Health hopes to minimize the adverse impact on health and patient care brought about by barriers like cost of care, lack of insurance, distance, etc.  
We were grateful for this opportunity to engage, explore and encourage utilization of RPM and PERS for advancing health equity and bridging gaps in care through access to quality remote care, delivered to the right patient, at the right time, in the right manner.
Need to learn more about Clear Arch Health's solutions? Simply fill out the form, and let's schedule an explorative discussion.
Request a meeting with a Clear Arch Health representative