"The longer people can remain independent, the happier they're going to be." 
(Rob Flippo, CEO of MobileHelp/Clear Arch Health)
-----
---
Recently, Digital Health Wire sat down with MobileHelp/Clear Arch Health CEO, Robert Flippo* , for a discussion on the ways that remote patient monitoring and personal emergency response systems are providing the technological means to facilitate better aging-in-place through successful partnering with the right vendor offering the right solution.
Read on to discover how Clear Arch Health capably integrates RPM and personal emergency response systems (PERS) into a turnkey solution that's easy to implement for both patients and providers, enabling more people to live independently as they age.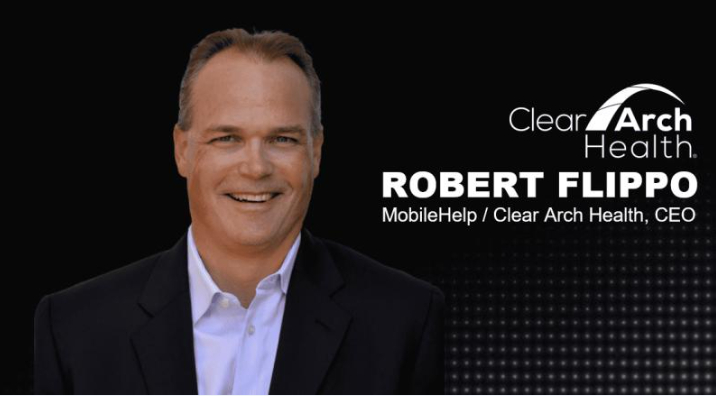 DIGITAL HEALTH WIRE: What is the overall strategy of Clear Arch Health with regards to using technology to improve aging in place?
ROB FLIPPO: Our overarching goal from the very beginning has really been to improve people's ability to age independently, starting with our consumer-facing MobileHelp personal emergency response business, and also with our Clear Arch Health remote patient monitoring platform.
To enable people to age wherever they want, which is usually in the home, you need a platform that's both flexible and proactive.
=
DHW: How does your experience in PERS support RPM, and how do you unlock the advantages of combining the two platform/systems?
RF: One of the major lessons we've learned from working with this population for over 15 years is the importance of having a seamless platform that's intuitive for someone that may be over age 75. Patients who are typically in need of PERS are also more likely to need chronic disease management using remote patient monitoring. So for the consumer, combining the two really simplifies the experience.
The Clear Arch Health Difference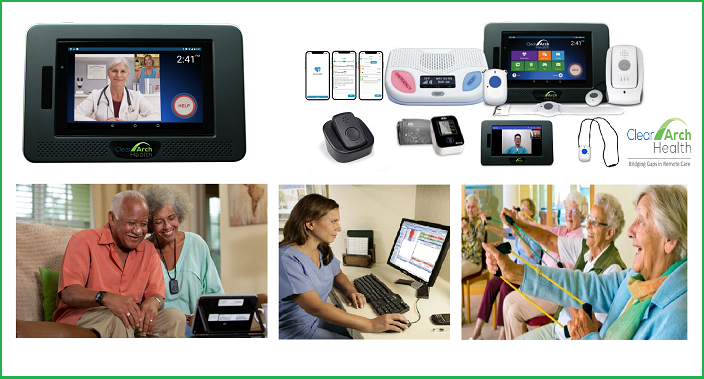 DHW: Talk about your solutions. Can you give an overview of hardware, platforms and the other components that you layer on top of it all?
RF: The flagship product for our remote patient monitoring service is a custom tablet solution that we've developed and manufactured for both RPM and personal emergency response. It's purpose-built for our customers with loud speakers, sensitive microphones, and easy connectivity – but it's also highly configurable. There's the actual clinical monitoring component, where clinicians are managing patients, keeping track of vitals, checking on medications, etc. Then there's also all the data that results from that.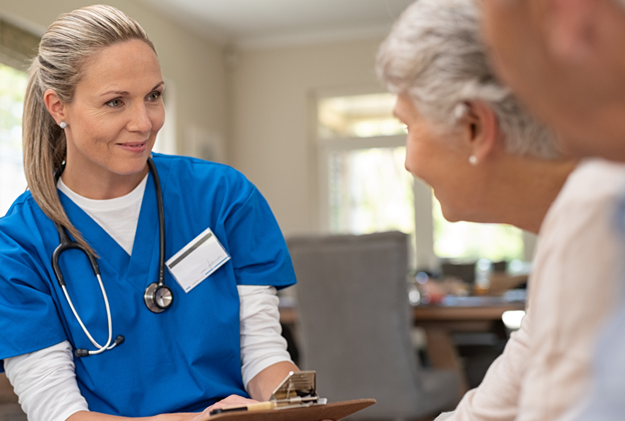 Depending on the program that's being developed, we can provide unique content for education, or a direct connection to nursing staff for video visits, but all of it is integrated with the EMR/EHR so that care teams can also have a seamless experience and access to the data.
When we deploy a program with a new client, the set-up, the training, and the ability to interact with patients directly are all just as important as the hardware. There's at least as much service in this industry as there is technology.
DHW: Is there any advice that you would give to a provider organization or health system thinking about implementing their own remote patient monitoring strategy?
RF: When you really dig into it, remote patient monitoring is probably more complicated than you'd originally think.
The key is finding the right partner for your situation.
Finding a partner that can help navigate to the right solution, and one that's flexible enough to implement it, will give you a much higher probability of success.
=
If you're seeking a complete RPM solution, or looking for a combined PERS/RPM program that's customized to meet your healthcare organization's needs, reach out to Clear Arch Health today.
** This is content extracted from an original interview. To view the interview in its entirety, please visit Digital Health Wire