Developing Your Medicare Advantage Supplemental Benefit Plan for 2021
Medicare Advantage plans have expanded their supplemental benefits – beyond the traditional benefits such as vision, dental, hearing and chiropractic care – to help members live happier, healthier lives.
Consider value-added options
When planning for the 2021 benefit year, it is important to consider your value-added options. Personal Emergency Response (PERS) is a low-cost, service that can provide members and patients with 24/7 access to the right care, at the right time.
According to the National Council on Aging:
Falls result in more than 2.8 million injuries treated in emergency departments annually, including over 800,000 hospitalizations and more than 27,000 deaths.
In 2015, the total cost of fall injuries was $50 billion. Medicare and Medicaid shouldered 75% of these costs.
The financial toll for older adult falls is expected to increase as the population ages and may reach $67.7 billion by 2020.
This webinar will cover why Medicare Advantage plans should add PERS as a supplemental benefit for 2021, not only for their Medicare Special Needs Plans (SNPs), but for all Medicare Advantage plans.
Webinar highlights
Learn about:
The webinar will be followed by a live Q&A session.
Presenters:
Chris A. Otto | Senior Vice President | Clear Arch Health
Heather Sellar | Business Development, Payers | Clear Arch Health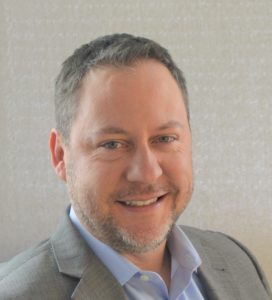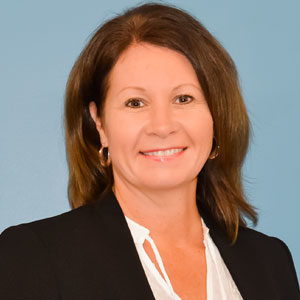 The webinar presentation recording below includes a Q & A session where you will hear attendee questions answered by the presenters.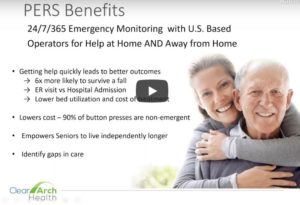 The presentation slide deck is available upon request. 
Want to learn more about our solutions?
There are many ways in which we can work together to deliver exceptional care.
To speak with a member from our team, please fill out the form below. By submitting this form, you agree to give your electronically signed prior express written consent and authorization to be contacted by or on behalf of Clear Arch Health/MobileHelp on your wireless and/or other phone numbers you provided above, including by SMS/texts, autodialed, pre-recorded and/or artificial voice calls, for the marketing of Clear Arch Health/MobileHelp goods or services even if you are on the federal, any state's and/or Clear Arch Health/MobileHelp Do-Not-Call registry or list and for all other purposes. You understand that your consent is not required to purchase Clear Arch Health/MobileHelp goods or services.