Value Propositions of a Tablet Medical Alarm
This Webinar presents 6 Key Value Propositions of the New MobileHelp Tablet Medical Alarm
Home health organizations are under pressure to lower operating costs and improve patient outcomes and satisfaction. The new Tablet Medical Alarm from MobileHelp offers a low-cost entry to monitoring patients by providing an easy-to-use, in-home medical alarm with the ability to expand to offer telehealth monitoring and other proactive health applications.
During this webinar you will learn: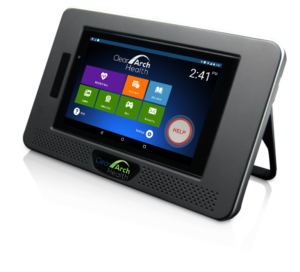 How this tablet format blends the safety benefits of a medical alert system with the ability to add applications for telehealth monitoring, video conferencing and more.

Key Features you can offer your patients to increase their health, safety and well-being.

How you can implement this solution with a low start-up and on-going cost and realize potential operating cost savings.
Webinar Presenters
View this short webinar to explore: 6 Key Value Propositions of the new MobileHelp Tablet Medical Alarm. There is a recorded Q&A session at the end of the webinar.