January can be one of the toughest months of the year for many seniors.
With the holidays behind them and families returning to their busy lives, many seniors find themselves once again alone. That feeling of loneliness can be depressing and isolating. This is especially true during the winter months as staying indoors can restrict social interactions and activities.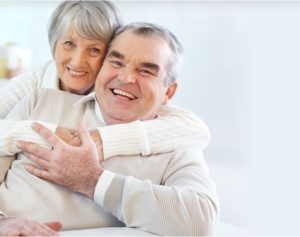 According to a recent study, social isolation hit an all-time high, up seven percent from last year. As a result, three in five adults experience social isolation and loneliness, which is a social determinant of health and mental health challenge many healthcare organizations are trying to address.
I, personally, have spent several years working with caregivers and subscribers, and have witnessed the impact loneliness and social isolation can have on seniors and their loved ones. Whether they were in a frail state, had complex medical needs, were in poor health or injured, many of them had no one to assist them when they needed help.
Technology Can Bridge the Gap
Technology allows us to connect, virtually – anytime, anyplace and anywhere. For seniors, this is particularly important as technology can connect a:
Clinician to a patient for immediate care and timely intervention
Member to a loved one, providing peace of mind and a sense of security
Patient to immediate emergency assistance at the press of a button
At Clear Arch Health, our connected care remote patient monitoring (RPM) and mobile personal emergency response system (mPERS) solutions. Our innovative technology enables seniors to live safer, more independent lives while managing their chronic conditions.
As you consider caring for a loved one, know your options. We encourage you to explore the ways in which you can keep them safe – all year round – whether at or away from home.