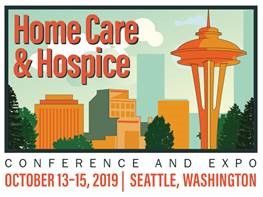 We will be exhibiting at the Home Care and Hospice Conference and Expo (NAHC 2019) in Seattle, WA.
Come stop by our booth (#227) to see our new brand and learn more about our personal emergency response and remote patient monitoring solutions.
This year's conference theme is: "Foresight: Care for the Future" – and it could not be more fitting. The healthcare market is rapidly evolving. As healthcare costs continue to rise, aging populations continue to grow, and chronic conditions become increasingly prevalent, there is one thing that remains constant: the need for innovative solutions to keep people aging in place.
At Clear Arch Health we have the solutions to help keep seniors and those with chronic conditions live safer, more independent lives. Let us work together and further support your efforts as you deliver exceptional care for a better tomorrow.
There are many ways in which we can work together to deliver exceptional care.

To speak with a member from our team or to set-up a meeting with us at NAHC 2019, please fill out the form below.
By submitting this form, you agree to give your electronically signed prior express written consent and authorization to be contacted by or on behalf of Clear Arch Health/MobileHelp on your wireless and/or other phone numbers you provided above, including by SMS/texts, autodialed, pre-recorded and/or artificial voice calls, for the marketing of Clear Arch Health/MobileHelp goods or services even if you are on the federal, any state's and/or Clear Arch Health/MobileHelp Do-Not-Call registry or list and for all other purposes. You understand that your consent is not required to purchase Clear Arch Health/MobileHelp goods or services.