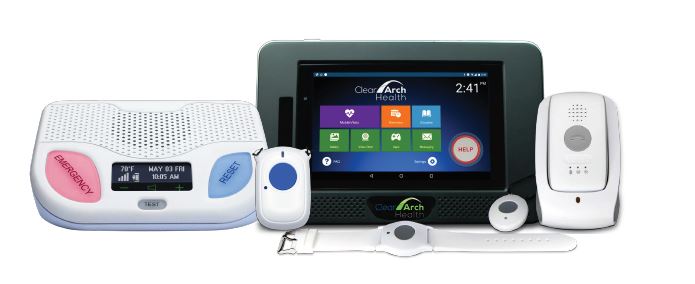 Given the number of factors to consider in implementing a Remote Patient Monitoring (RPM) program, it's important to make clear the benefits that RPM can offer healthcare providers, especially when combined with a Personal Emergency Response System (PERS).  
Overview
In this post, we'll look at some key factors such as improvements in patient care and outcomes as well as the possibilities of increased CMS reimbursements for your practice, home health agency, or healthcare organization.  We'll also cover some best practice suggestions and expected return on investment (ROI) on your RPM technology solution.
Secondly, we'll review some of the steps and value involved – including factors to consider for services, hardware, and software for your RPM systems.  
What is Remote Patient Monitoring?
At its heart, Remote Patient Monitoring informs clinicians of a patient's health status between face-to-face visits, which leads to timely intervention, improved engagement, and efficiency for both the provider and the patient. RPM accomplishes this by collecting data on vital signs from patients in the home and transmitting that information to the provider.  Notifications about abnormal readings or noncompliance allow clinicians to better manage patients, prioritizing interventions for those at most risk. In practice, methods of collecting, transmitting, and using that information vary widely, affecting participant adherence and the usefulness of the data.  These differences are why selecting the right technology partner can make a big difference in your RPM program. 
When seeking a good partner, consider the following attributes:
Experience building programs that fit in a digital health strategy

Able to deliver on the short-term goals and adaptable when faced with change

Are they flexible and able to meet your organization's needs as those needs change? 
In regards to your patients, the following questions should be addressed in your planning: 
Will the program support a healthier patient population?

Will patients understand their diagnosis better, and be able to manage it more consistently on their own?

Will patients be more confident about the long-term prognosis of their condition?
How Remote Patient Monitoring Improves Patient Outcomes
Generally, with a solid RPM program, the answer to all of these questions will be yes.  In fact, one of the most impressive values that RPM can offer healthcare providers is improved patient health and outcomes.  
Stable health for seniors is increasingly important, given the aging population and high numbers of older adults who want to remain in their own homes as they age. Overall, 4 out of 5 older adults rate staying in their home or community as important to them (1). While RPM can offer better patient care for acute illnesses (cancer, operation recovery or fall rehabilitation), it is ideally suited for the care of those with chronic conditions, such as diabetes, chronic heart failure (CHF), Chronic Obstructive Pulmonary Disorder (COPD), hypertension and more.  In addition, a system that employs both telehealth/RPM and PERS provides clinicians with reliable electronically captured patient-generated health data (PGHD). While telehealth is often considered to be an equal experience to in-person care, the fact is that data gathered in clinics is often missing from telehealth encounters. Data captured through RPM platforms can better inform clinicians and enrich the experience for all.  And, for older adults and their caregivers using telehealth, the addition of, Remote Patient Monitoring provides a more comprehensive platform for successful aging in place.
Improved Chronic Care Outcomes
Over half the US population is living with some form of chronic disease — numbers that rise to over 86% of adults over 65 – with 56% of those having multiple chronic conditions (2). By the year 2023, the US is projected to have $4.2 trillion in treatment costs and lost economic output from chronic disease. (3)

Clinicians understand how important controlling underlying chronic conditions are for overall patient outcomes and quality of life.  Some of the documented benefits RPM can offer your patients is the ability to reduce acute care use for patients with cardiovascular disease and COPD, and improve their quality of life.  
Examples of improvements abound, but some studies have seen reductions of over 65% in return ER visits within a 30-day window and a 35% reduction in hospital admissions for heart failure patients monitored with RPM. (4)
A pilot program of Mississippi adults with diabetes found that not only did telehealth interventions significantly improve control of the disease and reduce A1C levels, it also provided a bonus reduction in cholesterol levels –  improvements that were maintained over the 12-month span of the program. (5)

 
Combining a system with PERS, as Clear Arch Health does, also offers other benefits such as increased peace of mind and quicker responses to falls among older adults.  Falls are the leading cause of fatal and nonfatal injuries among adults 65 and over. Not only are they very common  (1 in 4 older adults had a fall in 2018) —  they are very costly. Each year, the US spends $754 million for fatal falls and $50 billion on medical costs related to non-fatal fall injuries (6). 
Data show that as older adults improve their health status they have fewer falls, making it even more important to better control the chronic disease with RPM and other interventions. PERS can ensure that falls can be treated sooner, reducing their impact on patients. (7)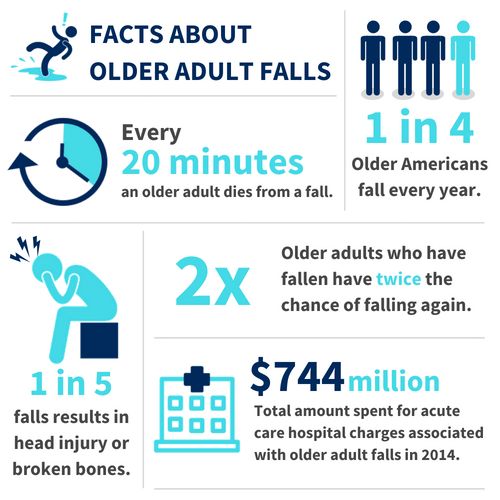 Quality PERS programs can help delay institutionalization, reduce hospital admissions, and shorten hospital stays and the need for intensive home care recovery services. They also can decrease anxiety and improve the quality of life for older adults and their loved ones. One study of rehabilitation found that "the most favorable impact of the personal response system has been its psychologic value to the users and their families." (8)
RPM, PERS and Social Determinants of Health
The debate over whether or not social factors are fundamental causes of health and disease is over. A large body of research shows that a number of societal factors (Social Determinants of Health – SDoH)  can either make you sick or promote your health.  More interaction with an RPM program is particularly beneficial for those who have less family support or have trouble with transportation.   In addition, simple population screenings can miss up to 40% of cases of those with significant negative effects from SDoH, so additional screening and interaction through RPM can detect some of these additional cases (9).  
A key advantage of RPM and PERS is the ability to get patients more involved with their own care and feeling more autonomous (10).  Dr. Ashok Subramanian, CEO of CarePortMD, notes the advantages of additional personal interaction with patients in improving patient compliance, which in turn, improves key indicators such as blood pressure and A1C. "Patients do respond to the sense that the person asking them to do this is really interested in their health and is listening to them."  It was in response to the importance of SDoH that Clear Arch Health developed a program, Clear Advantage, that allows healthcare organizations to combine a PERS with connections to services that affect well-being and access to health care, such as transport.
Remote Patient Monitoring Benefits for Your Practice or Healthcare Organization
But while the benefits of RPM and PERS for your patients is clear, most health providers have additional questions, such as: 
How do we ensure that the capital required to support an RPM program will drive financial value for the provider and/or payer?
Can we run an RPM program without putting more strain on clinical resources? 
What will our return on investment be?
Clear Arch Health has a wealth of experience in setting up RPM programs and can answer all these questions and more.   The right RPM program can offer significant financial and organizational benefits to healthcare providers.  
Some Key Benefits of Using RPM for Your Practice 
• Effectively manage patients outside of a clinical setting
• Reduced resource and staff utilization
• Improved care outcomes and reduced admissions
• RPM CPT codes can be billed alongside other CMS non face-to-face codes
Financial Considerations for Your RPM/PERS Programs 
RPM programs offer a number of financial benefits, including
Ability to better use your clinical and staffing resources 

Direct CMS reimbursement using CPT codes for RPM and chronic care management

Reduced costs from admissions, follow-up care and reduced resource allocation

Improved patient outcome and higher quality measures that help organizations meet requirements for CMS Value-based health programs 
Which of these is most important to you depends on your position as a direct provider or physician group, home healthcare agency, or a hospital system or payer/insurance provider, but RPM offers multiple benefits to all types of healthcare organizations. 
CMS Reimbursement for RPM and Chronic Conditions Care
Over recent years, the Centers for Medicare and Medicaid Services (CMS) have created and amended codes allowing for remote patient monitoring (RPM) reimbursement. The CMS emphasis is on automatic device-driven remote monitoring of physiological parameters, such as weight, blood pressure, pulse, oxygen levels, glucose, etc.  We have outlined the key CMS reimbursement codes (CPT 99453, 99454, 99457, and 99458) for remote patient monitoring below.
| | | |
| --- | --- | --- |
| Code | Description | Payment amount* |
| CPT 99453 | Initial; set-up and patient education on use of equipment. This is for the monitoring of parameter(s) such as respiratory flow rate, blood pressure, pulse oximetry, blood pressure). | up to $26.20, one-time fee |
| CPT 99454 | Device(s) supply with daily recording(s) or programmed alert(s) transmission, with 16 daily transmissions required in each 30 day period. | up to $87.01, each 30 days |
| CPT 99457 | Remote physiologic monitoring treatment management services, 20 minutes or more of clinical staff/physician/other qualified healthcare professional time. This code requires at least one interactive communication with the patient/caregiver during the month. | up to $64.38, monthly |
| CPT 99458 | Remote physiologic monitoring treatment management services, clinical staff/physician/other qualified health care professional time in a calendar month requiring interactive communication with the patient/caregiver during the month which can be billed up to two times a month; additional 20 minutes | up to $53.46, monthly |
| CPT 99091 | Collection and interpretation of physiologic data (e.g., ECG, blood pressure, glucose monitoring) digitally stored and/or transmitted by the patient and/or caregiver to the physician or other qualified health care professional, qualified by education, training, licensure/regulation (when applicable) requiring a minimum of 30 minutes of time, each 30 days | up to $77.19, each 30 days |
*Payment amount (PFS) varies by locale
The CPT codes apply to both standard Medicare Part B and Medicare Advantage programs.  Providers must have an established relationship with the patient, and qualify by providing RPM services for at least 16 days of a 30 day period.  Starting in 2021, clinicians other than physicians can bill as long as they are under the general supervision of a physician, and the vitals have to be collected digitally rather than using manual reporting.  
Learn more about how the CMS Reimbursement codes work in our resource center. 
Reimbursement amounts vary slightly by region, but Clear Arch Health can help you estimate how much reimbursement your practice or organization could expect and how you can set up an RPM program to best take advantage of CPT reimbursement codes.   
What should You Look for in an RPM and PERS Program? 
You'll want to work with a partner who will support your needs, rather than try to fit you into preexisting programs.  Below are a number of factors to consider and questions to ask about what your vendor partner can offer you for Services, Software, and Hardware if you start an RPM program with them.
Services & Support
Service and support are the most vital part of an RPM program.  It's clear that RPM could benefit your patient population, but in order to do that, the program has to be easy to staff and maintain, without placing additional financial or logistical burdens onto practitioners.  One practical way to do this is to choose an RPM partner capable of letting you get a program up and running quickly, and then supporting you once it's established.  You'll want to find a partner who can set you up with a comprehensive, yet turnkey program.  
Some questions to consider regarding services and support for your RPM solution. 
Is the program capable of offering additional options, such as nurse lines, additional programming, patient education, PERS, step-down options, etc.?  

Do they have clear pricing? What type of capital is required upfront? 

Are you tied into large volume purchases that turn your program into a resource burden rather than an advantage?

Do they offer support in helping your patients with takeup (for example, providing marketing flyers, consent forms, training, and user support)?

Can they include logistical and inventory support so you aren't left counting, cleaning, mailing devices, etc.?

What is their support like post-implementation, not just before?  Is there help for your users?

What types of clinical programs can they offer you? Do they have education and training available for specific conditions such as diabetes or heart failure? 

What is their training policy for your staff? 
An RPM program that offers flexible services and support is a clear advantage to your organization.   You also need a program where your partner can ensure that your staff understands the clinical value of RPM and has been given proven strategies to manage high-risk patients and pitfalls such as non-compliance.  You want your staff to understand how to use the equipment so that during a clinical onboarding call, they can help patients take ownership and understand why they are using a device.   
Software
Software considerations for RPM programs include clinical materials, workflows, and reports along with dashboards and options for integration.  Some factors to consider here are:
Does your vendor provide adequate training with the software and equipment?  

What does their dashboard look like?  Is data easy to find and understand?  

What types of information does their dashboard track, store and report on? Can it offer specific alerts or track time spent on each patient?

What is their reporting system like? Is it robust enough to separate patient interactions into different programs (CCM, RPM, etc.)?

Can they integrate with your Electronic Health/Medical Record System?  

Do you have to download software or is web-based? How often is the software updated?
The right software for an RPM provides an efficient workflow, allows care plan reviews and goals, and gives clear data displays. This ensures resources can quickly assess and respond to alerts and patient follow-ups.  You'll also ideally have easy access to patient background and demographic data and to customizable programs for chronic diseases. 
Your RPM program should have software that can provide good clinical integration and a good user experience.  Ideally, it will be web-based to ensure it is always up-to-date.  You'll also want alerts, time tracking, and flexible role access.  The system should come with a robust database and logic that allow for different responses to changing patient conditions. 
EHR integration with your RPM Program
One of the most powerful ways to ensure that the knowledge gained from patient RPM data is used by all their providers is with EHR integration.  For example, Clear Arch Health works with integrator Redox to ensure easy API access and interoperability with major EHR systems such as Epic, Cerner, and AllScripts.  
Hardware
While you won't be handling the hardware or devices your RPM system uses that much personally, you want to make sure it is up to date and easy to use for patients.  This is also an area where there can be hidden fees, so below are some questions to ask about the hardware for an RPM program. 
How up-to-date is the equipment offered by your vendor?

Is the equipment easy for patients to set up and use?

What type of signal does it use (for example, does it require a landline phone, or does it operate wirelessly?) 

Are you required to purchase the equipment, or is leased? 

Does the vendor handle getting equipment to and from patients in the RPM program?
What are the Next Steps?
Now that you're armed with a better understanding of the value that RPM and PERS can offer to your patients and your organization, the next steps are to start planning program outcomes and to choose a trusted partner to help you get off the ground.   
Our experience working with a wide variety of programs from VNAs to insurance carriers and individual practices show six major steps in implementing and planning for your RPM program. 
Focus on program objectives and outcomes, realistic planning, and patient eligibility guidelines

Select technology patients will want to use

Develop a program that is an expansion of your current care model

Create a clear patient enrollment plan, preferably having patients opt-out rather than in to reach a wider swathe of patients

Maintain a realistic outlook on the number of resources needed

Ensure the program can be tailored to specific patient populations  
Learn more in our whitepaper: Remote Patient Monitoring Made Easy
Benefits of  Working with Clear Arch Health
Clear Arch Health offers the only full-featured remote patient monitoring (RPM) solution with an integrated medical alarm (PERS). It is also the only solution designed for a step-down and transition to private pay for patients that opt to keep it.  We offer a turnkey program designed to allow you to start quickly, without investing capital.  Other advantages include:
Engaging tablet and wireless Bluetooth devices

Ready to use device kits

No large volume requirements

Flexible program options available: education, questions and surveys, patient portal, video visit

Program planning support

Optional EHR integration

Per patient Per Month (PPPM) Lease

Competitive pricing, no capital expenditure
At Clear Arch Health, we are committed to providing up-to-date, turnkey solutions. Beyond our unique interaction with a mobile PERS and fall detection, we offer a host of additional options, such as concierge user contact center services, telehealth video visits, a library of alert questions based on deep logic,  patient education material and reminders, a nurse line, and even a photo gallery display to help with takeup. 
Work with a partner who will support your needs, not sandwich you into fitting their programs. 
If you want to know more, fill in the form below and one of our account managers can provide you with a demonstration of our unique RPM equipment with built-in PERS or walk you through a custom ROI estimate.  You can also send us a chat message or call at 1-800-995-1854 or schedule a demo today.
Want to know more?  
Check out these white papers and webinars
CITATIONS:
  

Binette, Joanne and Kerri Vasold. 2018 Home and Community Preferences: A National Survey of Adults Age 18-Plus. Washington, DC: AARP Research, August 2018. 

https://doi.org/10.26419/res.00231.001

DeVol and A. Bedroussian, An Unhealthy America: The Economic Burden of Chronic Disease. Milken Institute. (2007) Accessed at http://www.milkeninstitute.org/pdf/ES_ResearchFindings.pdf

I

saranuwatchai W, Redwood O, Schauer A, Van Meer T, Vallée J, Clifford P. A Remote Patient Monitoring Intervention for Patients With Chronic Obstructive Pulmonary Disease and Chronic Heart Failure: Pre-Post Economic Analysis of the Smart Program.

JMIR Cardio.

2018 Dec 20;2(2):e10319. doi: 10.2196/10319. PMID: 31758770; PMCID: PMC6834207.  https://pubmed.ncbi.nlm.nih.gov/31758770/

Davis TC, Hoover KW, Keller S, Replogle WH. Mississippi Diabetes Telehealth Network: A Collaborative Approach to Chronic Care Management.

Telemed J E Health

. 2020 Feb;26(2):184-189. doi: 10.1089/tmj.2018.0334. Epub 2019 Mar 1. PMID: 30822265.

Florence CS, Bergen G, Atherly A, Burns ER, Stevens JA, Drake C. Medical Costs of Fatal and Nonfatal Falls in Older Adults.

Journal of the American Geriatrics Society,

2018 March,

DOI:10.1111/jgs.15304

 

Moreland B, Kakara R, Henry A. Trends in Nonfatal Falls and Fall-Related Injuries Among Adults Aged ≥65 Years — United States, 2012–2018.

MMWR Morb Mortal Wkly Rep

2020;69:875–881. DOI:

http://dx.doi.org/10.15585/mmwr.mm6927a5

Redd JL, Zura RD, Tanner AE, Walk EE, Wu MM, Edlich RF. Personal emergency response systems.

J Burn Care Rehabil.

1992 Jul-Aug;13(4):453-9. doi: 10.1097/00004630-199207000-00013. PMID: 1429819.

https://patientengagementhit.com/news/what-is-the-best-strategy-for-social-determinants-of-health-screens

Cockerham WC, Hamby BW, Oates GR. The Social Determinants of Chronic Disease. Am J Prev Med. 2017;52(1S1):S5-S12. doi:10.1016/j.amepre.2016.09.010 https://pubmed.ncbi.nlm.nih.gov/27989293/

 

Clark S, Singer D, Solway E, Kirch M, Malani P. Logging in: Using patient portals to access health information. University of Michigan National Poll on Healthy Aging. June 2018. Available at:

http://hdl.handle.net/2027.42/145683

The Future of Biosensing Wearables http://www.slideshare.net/RockHealth/the-future-of-biosensing-wearables-by-rockhealth

 

Buis L, Singer D, Solway E, Kirch M, Kullgren J, Malani P. Telehealth Use Among Older Adults Before and During COVID-19. University of Michigan National Poll on Healthy Aging. August 2020. Available at:

http://hdl.handle.net/2027.42/156253